Other C64-related stuff -> http://www.iki.fi/a1bert/Dev/

---
Later Years of Pu-239
At some stage (the 'exact' date could be derived from the released demos) another BBS administration joined the group. Juhani Vehvilšinen (Crank) had a BBS system called "I can C" running on his Amiga. Crank was more of a hardware guy, so he actually released no demos at all.

In August 1990 I 'joined' the Finnish army for my military service (240 days). During the first two weeks (?) Lovejoy called me there and told that Secundus had died of a heart-attack. This and the fact that I had to spend another 220+ days in the army with very few weekends home probably were the causes for Pu-239's inactivity that followed. The group was never officially disbanded, the members just sort of drifted apart, to use an old cliche.

I later heard about a copy party attendance by Secundus and some other Pu-239 guys. I was told that Secundus voiced his opinion that it wasn't fair that there were no competitions for Vic-20.. Anyway, that party was much better than the one we 'had' in Lahti.

"Mega92" was my more-or-less solo endeavour, released 21.6.1992 under the label "Digital Disaster Design", or "Digital Design", and "Pu-239" (which one, that depends on interpretation). It contained a second version of the Copper scroller, one part I had made before my military service, a part with sprite stretching and sprite 'morphing' with 'non-background color bars', and one part with only one bad-line and a huge picture still on the screen.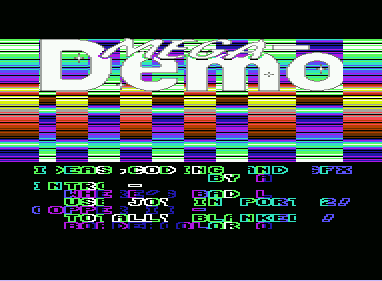 Megademo 92, part 1 "Clone"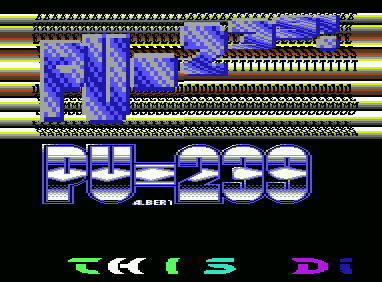 Megademo 92, part 3 "Demoli"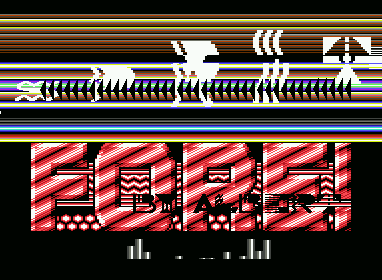 Megademo 92, part 4 "Fore!"
---
Other C64-related stuff -> http://www.iki.fi/a1bert/Dev/
To the homepage of a1bert@iki.fi